Preview and thumbnail provider requires an add-on package for Microsoft Windows.
Error messages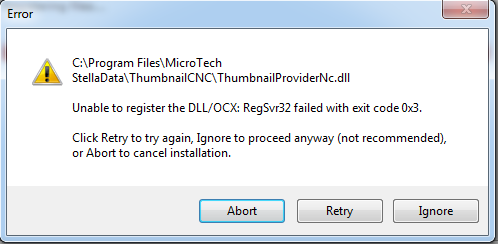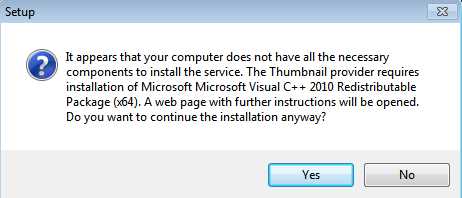 You can download this package from Microsoft by following the link.
Download and install the add-on package.
Microsoft Visual C++ 2010 Redistributable Package (x64)
Run the ThumbnailCNC installation again
Send an email to support@microtechstelladata.com if you still are having problems with the installation.